Potting benches are often required in a garden area. It is a furniture designed for workplace, storage area or for any other purpose. It's a simple outdoor furniture or accessory where you can do various activities like mixing the potting soil, filling the pots with soil, transplanting smaller plantlets and adding fertilizers to the potted plants.
They even act as the best focal points, or centerpieces for your garden. Small potted plants with flowers on the potted benches and their shelves create a gorgeous display. The pots can be easily rotated as certain plants stop blooming and others begin. Container gardening, whether opted indoors or outdoors, is made more interesting and attractive with a potted bench. You can even place it near your patio or balcony or kitchen side.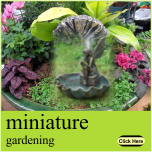 They are available in different designs. They can even be custom designed and made on your individual choice. They can be large enough and fixed at one particular location of your garden. They can also be smaller and portable made with wheels to move them from one place to the other. A potting bench can even be prepared on your own within two to three days if you know the basic carpentry skills.
More often potting benches are made of wood. Different kinds of wood can be used for preparing them. The type of wood used also varies with the garden color and look. A white cedar can give a frosty look while a red cedar can give a warmer look to your garden. If desired, you can even paint the wooden potting benches. Exposure of different elements like soil, atmospheric moisture, sunlight and water make the wood susceptible to rots, termites and other microbes. So, it is more better to choose pressure treated woods which are resistant to rots. However, even other materials like plastic are used for potted benches, but they may not be as durable as wooden ones. Consider your purpose and desire when choosing the potting bench and add beauty to your garden.