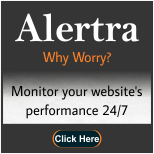 Downtime of a website refers to time period when the visitors are unable to access the website. It is important to know and understand the downtime to take preventive measures and make sure that this downtime will not happen again in your website.
There are a number of reasons for causing downtime. Some of the causes are when the host provider upgrades software, hardware and server upgrade. Failure of any component, file corruption and application problems can also cause website downtime.
Business websites have a great impact on website downtime. They may lose customers visiting the website to review the products and services. If the website is down for an extended period, the sales are also decreased and ranking in the search engine comes down. Websites will not be working efficiently. The business may also loose advertisers and potential investors. An online business must have a web host that provides optimum uptime of website.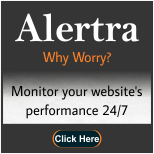 Frequent server failures and inaccessible website loses customer loyalty and finally the customer. This results in loss of money to the business. Employees who rely on network connections are unable to do their job which causes loss in time and money. It also decreases employee productivity and efficiency.
If it is difficult to find the cause of downtime, you should seek for technical support from experts. A web host provider provides immediate and efficient support and gives an assistance to improve downtime. It should provide maximum website uptime and 24/7 server monitoring.