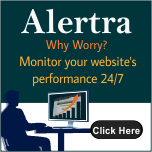 Every business needs the website to promote their services or products, whether it may local or non-local small or big because the market demands it. Today every customer uses it as an entry step in the market for many new products or services.
A good website make you good image which makes you look more professional it should be used to tie all the information together. So, it is better if you buy small adds so that people will come to known about your website.
It may be great advantages to have local businesses but by this you are not competing with the similar businesses which are around the world. If you have website then people learn about you from your website. They read, see the images, watch the video etc. everything from your website and thousands of other things they can do with the website and your business will not only become add but also source of information and the entertainment. So they can learn about you at any time without any pressure.
If you have a website, you can save your time and money on advertising, so just you need to do is advertise the website itself and update as much as you need and also keep that adds on running to visit your customers/clients to your website.
The major advantage of having a website for local business is, if you close your business overnight, your site will be busy in marketing your brand and the products to the prospect and the existing customers.
It is also helpful in reaching the additional customers and also helps in selling more to the existing customers. By creating website you will give a chance to the customers to buy on their own time. And by offering the online personalized accounts like customer profiles, product recommendations, transaction histories you can improve your customer retention. And if you are shipping your products to the customers on the outside the market then your business which in the local may also become state, national, even the global business.
These are the some of the benefits which you get on having a website for your local business. So hope you will create a website to gain these benefits and run your business globally.