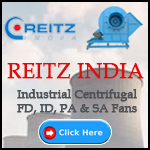 Choosing the right HVAC system for home is a complicated task and does not involve a single component to look after. It is an assembly of technologies that establish comfortable environment where you and your family members can live healthy. While investing on HVAC system, you need to reconsider a range of issues from its efficiency to getting comfortable environment in you home. This article discusses choosing best HVAC system for your home.
We rarely think about how to save money while installing HVAC system. Purchasing high performance (it does not mean to invest much to get a sophisticated HVAC; it means to get the system suitable to your home to create comfort) HVAC system is good at reducing overall energy consumption and to save money. While buying HVAC, you need to consider size of you house, size and capacity you need. If you buy an undersized HVAC, it will not give you adequate cooling during summer. Similarly if you buy overs-sized one, it will affect the comfort levels like improper humidity levels which consume more energy. You need to do the following tasks.
Measure size of your home
Poor sizing of your home and capacity of HVAC system will cause discomfort in terms of health and raising cooling/heating bills. In order to measure your home, you need to do simple math for calculating the area of your home like multiplying length, width and height of each room including basement, upstairs and attic. When you sum the area of each room it gives you will get total area of your home. Measure the exact size of you home in square footage and check with the companies that offers "home sizing and energy-audits" to identify the exact cooling capacity needed for your home. Professionals look for other parameters like doors, window, insulation and climate data of your place to fix accurate size of your home.
Calculate the amount of cooling required to your home
You may heard about BTUs (British Thermal Units) or tons. Do not bother about these terms and its science. BTU tells you about the amount of energy required to cool your room. You just need to know how much BTU is sufficient. A minimum 20 BTU is necessary to maintain cooling or heating per square feet. Multiply the area of your home with 20 BTU, gives the amount of energy required to cool your building. With this estimate you can check HVAC systems that is sufficient to provide cooling your building. Similarly calculate the heating capacity by considering 40 BTU as a unit and (minimum heating per square foot) multiplying it with total area of building.
Think about duct work
Air ducts are vital components as they provide ventilation to maintain humidity levels and you need take additional care before planning for duct work. Find out if any prior permission is needed before going for installing air ducts from building control departments.
Air ducts are sealed in walls of basements and ceiling and it is often cumbersome to maintain them regularly. A well-designed and sealed air duct is necessary to make energy efficient. While buying air ducts, go for those that are resistant to mold, dust and biological contaminants. Make sure you get enough air duct sealing, which helps you improve efficiency of HVAC. When air ducts are not good, you may experience difficulty in getting cool or heat and it might result in around 20% of loss of energy.
Look for high efficiency in HVAC systems
While looking for best HVAC systems, you need to check two parameters SEER and SHR. These parameters tell you how seasonal energy efficient is the HVAC.
SEER (Seasonal Energy Efficiency Ration) tells about cooling efficiency in per kilowatt power utilization in summer. The minimum federal standards must be at least 14 SEER. The higher the SEER is, the higher is HVAC unit's efficiency.
SHR (Sensible Heat Ratio) indicates efficiency of maintaining humidity or moisture (cooling/heating load) in your home. The higher the number, the less is capability of HVAC system to remove humidity. The minimum levels of SHR on HVAC should be seven. For heating pumps, there is no need for heating efficiency as there is single standard for nation wide.
Whether you are planning to purchase new or a sued HVAC system, you need to think of its usability and budget. If possible, hire a capable contractor who can provide you efficient design and install quality HVAC system.