In the present business scenario, it is important for business owners to be at competitive advantage in all the aspects. In this process, most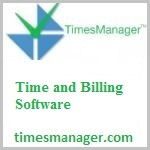 organizations are using the best industry technology to stay ahead over the competition. ERP ensures higher operational efficiencies of the business. In this article, you will see some tips that help in implementing the ERP effectively.
Create road map: The very first step to do is, discuss about the ERP implementation in the organization with the board and all the major participants of the industry. Once you get the approval from the top management, create a strategic plan and define goals and objectives that should align with the technical capabilities of the ERP. It is easier for the ERP evaluation team to work on plan, execution and training the end-user.
Create awareness among the employees: Once you get the approval from board, inform the vision of the ERP implementation to the entire staff of the organization. This helps them mentally prepare about the changing working style and about the new job roles.
Choose the reliable ERP vendor: Do thorough and in-depth research to collect the list of ERP vendors in the market and also take the references from the companies in your industries who have already implemented. Send request for information, request for proposals, ask for demonstration of the software packages, negotiate the contract, etc. with the ERP vendors.
Then choose the right vendor who have relevant experience stability in the market, list of clients, features and functional capabilities of the software they are offering. A reliable vendor helps you throughout the implementation process from planning to the change management and end-user training.
Total cost of ownership: Investment is a place where you need to careful. After understanding the features and functionality of the ERP then look out the total investment cost. You need to consider all the investments in computer hardware, system software, ERP licenses,annual maintenance charges, networking infrastructure, UPS, printers, consumables like backup CD, toner cartridges, papers, etc.
Train end-users: ERP training programs need to be implemented in the organization. This helps end-users know how to work with the new technologies (how to enter the data, how to use the system, how to generate reports etc.) This will enhance the productivity of the employees at a faster rate and ultimately results into organizational productivity.
Hire a consultant: Once ERP system is implemented in the organization, it takes some time for users to get well-versed in using the ERP features and functionalities. Hence, hire a consultant who can assist your employees in performing their work with the ERP.
There are some ERP vendors who provide team of consultants to assist the staff after its implementation or even they can provide services over a helpline to assist the employees whenever there is requirement.
ERP is aimed to improve the productivity of businesses, makes them able to make decision making quickly.