Advertising involves spreading the message about the product or service to reach potential customers. Internet advertising is effective because it uses technologies that allow websites, analytical firms, advertising networks and others to create inferences about the tastes of the customers and provide feedback.
Be clear about your target audience: You need to know about your target audience before you start an Internet ad campaign. The ads need to be in such a way that your message is clear and in a way that it deliver to your target or core audience. Tell the audience that what you want to do with the ad, because users subliminally like to be told what they have to do. If you use classic learn more, enter here, sign up here, click here calls to action, the ad need to be instructive and informative. Even if your message is not clear, your target audience will click on it but you might not get the results you are looking for.
Make ads as offering a solution: The Internet users need to specifically pay the attention for the text ads. If you are using text ads, make sure that you are giving the right direction for your product or service to them. Give the details of your offering using simple language and with clarity. Place a hyperlinks that take to your business website page where they can find the exact information about your offering.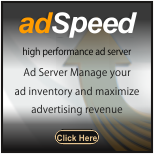 Interactive landing pages: A landing page is a web page that your ad hyperlink directs the user when they clicked on it. Some customers wants to know or do research before they are going to purchase or opting for free trail (in case of software). On the landing page provides some hyperlinks which guide them about the product such as which is best suitable for what type of consumers. It will helpful to the customers to decide on the product.
Keywords: Use the keywords in your ads that are customers most likely to use to find the similar products. There are some tools available to find the keywords. Use them to create your ad to target your customers more accurately.
Interesting head lines: Make the ad headline interesting and engaging. Which makes the users likely to read and go through this to read more. In most cases, you can crate more than one ad for each campaign. Create the ads with different titles. You can experiment with them and eliminate the low performing head lines. Creating multiple ads have another advantage is, the each customer attract with a different word.
There are some services that let you test your ads to determine the traffic to your website's landing page. You can check how many are purchased and what is your ad. If you found disappointing results, you can place in a different way in a different website.

Related Sources:
Adspeed.com: ad network