There can be several reasons to call a family attorney – it can be for a divorce or any domestic violence or an adoption. You require a legal help. It is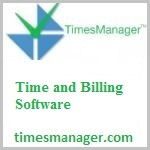 important for you to find a right source. Never try to pick the first option, instead take some time, do proper research and settle an appropriate attorney that will help you fight the case successfully.
This article furnishes tips that will help you in choosing the best family law attorney.
Tip 1 – Be sure of what you want
You should know why exactly you need an attorney. For instance, if you are going for a divorce, decide whether you need it along with financial benefits or not. If you do, then you may need to hire a professional who can help you the most for this reason. For successfully winning the case, it is always good to be clear about your goals.
Tip 2 – Do some research
Some research will always be helpful. Consult your friends and relatives who have gone through the legal processes in the past. Word of mouth and referrals are the best way to find a lawyer. They will help you clear all the queries and confusion in a best possible way. But don't make decision based solely on someone else's recommendation. Remember that "prevention is better than cure". Therefore, take sometime and avoid making hasty decisions.
Tip 3 – Consider an experienced lawyer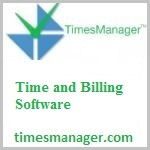 Experience really matters. It is very important to choose an attorney who is experienced and qualified in the relevant field. Extensive knowledge and experience can turn out to be beneficial and can boost the chances of favorable outcome.
Tip 4 – Clear your doubts if any
This is again very important. Clearing your doubts in the beginning itself will make the follow up process much easier. Any ignorance can make the case complicated and probably impossible to win. Try to get your doubts clarified before proceeding.
Tip 5 – Have discussion about the fees beforehand
Always try maintaining good relation with your lawyers. Money is the only thing that can spoil the understanding. See to it that you discuss the amount of fees beforehand so as to avoid misunderstandings and complications later. Good terms between you and your lawyer is the very first step towards success.
There can be many ways to find a good lawyer but an extra research will always be helpful.