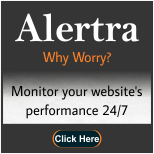 Do you want your website to function to give your customers good experience? Then, this is possible through a proper maintenance. Maintenance includes several parts in both technical and non-technical aspects. To take appropriate care of your website, you can follow the checklist mentioned under. This will help you make your site get a good ROI and good page rank.
Website maintenance checklist includes the following.
1. Backups of the website information and database
Backups are very important for every site because if any security issues affect or if your website is under attack by hackers, you may lose all the data on your website, even if the data are in the database. Check whether your database and file backups are done at least on a weekly basis automatically, and see that the backup information is stored offline. If you want to know that the backups are valid, restore for every six months.
2. Removing unwanted or unnecessary software
Remove software or plug-ins that are really not necessary. Doing so, reduces the load. Also see to it that, you apply software updates that are available on which your site relies and don't go for unwanted or non-critical software updates.
3. Checking page speed or loading time
Loading time of the page or page speed is an important aspect in website maintenance. Check whether your page loads quickly. You can use tools that are available to check the page speed. This will show you the issues that are affecting the page speed and warns you to correct them. If you take corrective measures for these issues, your website loads fast.
4. Website functionality
Check the functionality of your website, such as sign-up forms, contact forms, etc. Make sure that they are working correctly. If they are not working, check the problem and make them work. Or visitors may feel irritated and won't get interested to come back to your site later.
5. Checking for broken links:
Broken links may affect your website in search engine rankings. So, to avoid this problem use link checkers that will crawl your website and gives you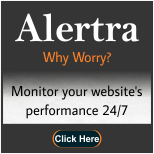 information regarding broken links i.e., whether they are any broken links or not.
6. Check whether your site has proper security:
This is the an important point that every site owner should take care of. If you are under a hosting service that is shared with multiple sites, you may or may not get security issues or there is a chance of getting hacked by an attacker. Therefore, it is better to take care of things such as installing security plug-ins (updated), framing difficult passwords, not disclosing your user name and password to anyone, etc.
Taking care of your site along the points discussed in the checklist will help the website owner to make it perform optimally.