Want to make your home garden more beautiful? Then, these tips will help you a lot. Garden is the reflection of your home. The design, the texture everything reflects your taste. Proper maintenance is necessary for the garden to make it look beautiful. But, in order to maintain it properly you need to follow some simple tips.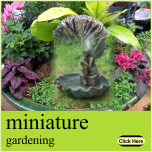 Dead plant removal: The first thing you need to do is, remove all the dead leaves, aged and worn out plants from your garden. Because this will effects the other plants of your garden and gives an unnatural look.
Clean the garden: Once you remove the dead plants out of your garden, clean your garden well and prune all the un-even plants. Pruning helps to improve the growth of the plant. This will make our garden look good up to some extent.
Add color to your garden: If the pots and plants of your garden are too old better replace them. Use more of flowering plants because they spread out fragrance around your home. This will keep your mind fresh with fresh ideas. Replace the old pots with new colorful ones which give your garden a new look.
Place fragrant plants at the entrance: Now, start planting with fragrance spreading plants. Place them at the entrance of your home that spreads out fragrance and makes people enjoy the essence when they enter your home.
Decorate: Decorate your garden by adding some miniature pieces and fairies. This gives your garden aesthetic look. Many people love miniatures so, if you are a garden lover you too will love having miniatures in your garden.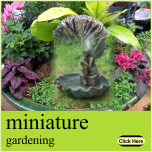 Use various plant sizes: The size of the plants that you are placing in the garden should vary from one another, through the sun lights spreads out on all plants equally and create unity among the common plants which vary from other plants.
Make a beautiful lawn: If you have a big area in your garden for walking, then make lawn. Lawn will not only give a beautiful look to your garden, but you can also spend your snack time over there.
Maintain it well: Once you are done with all the above steps, then start maintaining it properly from time to time according to the seasons, and grow them well.
These are few tips that will help your garden look more aesthetic. A well maintained garden makes you feel fresh.