Most people are not aware of what to look for when they are opting for a web hosting company. But knowing things to avoid while choosing a web host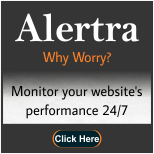 is helpful. This is also an important factor while you are choosing a web host because most people are not getting the right service because of considering the following factors. This article will help you know what to avoid when choosing a web hosting company.
Don't get attracted to unlimited services at less price
Many people usually get attracted to the more services that web hosting companies offer without the knowledge that whether they really need all those services. However, you should make sure that, "you get what you pay". Therefore, be aware of this point.
Companies generally offer unlimited services saying that they don't charge for the services. In reality, they charge them in other way. No one offers their services for free or at a lower price without any benefit for themselves. Therefore, think twice about the services and whether they are require for your site. Make sure to check with this, before you make sign up for the web hosting company's services. A genuine web hosting company offers the services what people require and charges only for those.
Thinking that price is everything
It is also not good to look for price in everything because some really cost more. In other words, technologies and services may vary from company to company or provider to provider. Therefore, if you are looking for the best service, it's not the price alone. Make sure to assess the requirements of your site.
No proper research about the hosting company
Before you choose the hosting company, you need to research about the group of companies thoroughly. You should have a list of service providers. You should compare the plans offered by the service providers. Avoid going for only one company.
Get the feedback of the company you choosing from their clients. Do online research, check the reviews and ratings of the company. This all shows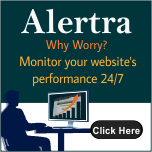 how credible the site is. Once you are done with the research, get the final review of the company.
Not looking for the customer support
Due to lack of knowledge or because of being new to the business, many web site owners overlook the customer support service, which is very important while choosing a web hosting company. It is necessary because when you are in the need of service or having some issue with the hosting service, they should be able to rectify your problem as soon as possible. Otherwise, it affects your site performance. Therefore, make sure you check for the customer support by getting feedback from the clients that are already working with the hosting company. Choose only if the company is able to provide good hosting service, otherwise look for another.