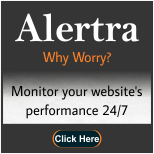 Today importance of images in a website has grown dramatically. A good image will bring a lot of changes in your website rankings. So, while using images in your website you should take care of few things to obtain good results. Here, we have listed few best practices of using images in your website. If you are a website owner this article will be very helpful for you. Figure out, the list and see what all changes you can make to your website images.
Use realistic images
Most of the website owners will not pay much attention towards the images, they just download a picture from the web and use them in their site. But, it is not the right way. Using the same copied image from the web will not be that effective and they don't bring any benefit to your site. So, better to use realistic images that are interactive, which catches the attention of your visitors. People react more to the interactive images rather than normal ones. So, spend time in collecting realistic images that are captured by your camera or that are created by your own thoughts. This helps a lot to your business.
For example, when it comes to eCommerce sites, people come for purchasing a good and before purchasing they will look for its features and the look of the product. If the images that are placed in the site are real they will be willing to look and buy the product based on it or else if it looks artificial no one even sees it as they feel that the image shown in the website and the image delivered will be same or not. This makes them to go to your competitors website. So, realistic images have that much huge impact on your business.
Bring uniqueness
Being unique from others turns people attention. So, bring uniqueness in the images. Some tips that help you are, use highlights wherever necessary in the image through some arrows, question mark symbols that are visible to the users, this makes your visitors curious and make them to see it. Use the images of correct size that fits in your page, and it should complement the content in your website.
Use infographics
Usage of infographics in today's website has grown dramatically, because this helps in making the website services or products more visually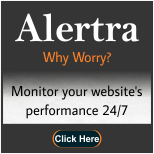 accessible. This play a major role in interacting with your potential customers. With a single inforgraphic people can get a lot of information. In general they won't ignore it because, reading the entire content will take their entire time but seeing the infographic will just take few minutes and they can understand it easily than the content. So, infographics play a key role in your website.
Pay attention of image attributes
Finally, take care of the image attributes such as, alt tags and anchor text. Make sure that the image tag contains a "alt" tag and for this use relevant keywords but limit them, don't just keyword stuff your alt tag. Use, good anchor text that makes the user to view the image.