Any parties in dark are made more exciting by adding glow products. A glow stick was once used mainly for military purposes. However, with time, they are being used for various other purposes. They have become the best party favors these days. You can use glow sticks to make your Halloween parties more enjoyable.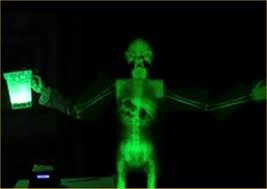 Glow sticks are very cheap and even provide bright light. Glow sticks are also available in different colors like orange, purple, pink, yellow, green, red, blue and white. You can arrange these different colored glow sticks to decorate the front drive of your home or the path leading to your house. They make your home and the path look more amazing and amusing. They also provide safety to move in dark. You can also decorate your home with glow sticks in many other ways.
Kids are more enthusiastic to use glow sticks in Halloween parties. Glow bracelets, glow earrings and glow necklaces can be added to their costume as perfect glow accessories. Kids can even wear glowing hair bands. They also assure safety of your kids when going out in dark. They can be seen by passing vehicles and other people around at night in the party. Among different colored glow sticks, orange is more appropriate and common color used in Halloween parties. However, you can choose any other color based on your interest. If you want your kid to wear a skeleton costume, then you can add blue glow sticks to their costume. If you want a green glow around them, you can choose green glow sticks. So, glow sticks of various kinds and colors multiplies your enjoyment in Halloween parties. Therefore, do not forget to include it in your checklist while planning a party.