In addition to managing their businesses companies across the country face the task of keeping up with labor law poster compliance. Employers are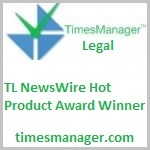 required to display labor law posters, but knowing whether the posters are up to date and authentic is a challenge millions of businesses face. Business owners are led to believe wrongly that the labor law posters are in compliance with current regulations. They are then armed in to paying excessive fees for unnecessary or outdated posters.
Keeping up with required state and federal law poster changes is a challenge for most businesses. Also finding time to research which posters are important and ,mandatory and where to get the posters adds to that challenge.
Currently there are so many laws implemented in federal and state companies which demand the employers to choose posters to facilitate their employees with better conditions. They usually provide the complete information about the employees duties and actual privileges which government has determined.
Tips to Find a Legitimate Poster Provider
Thoroughly examine any business without a better business bureau rating, as it may indicate an unproven track record.
Choose a poster provider who guarantees unlimited protection from penalties.
Check with the BBB to verify the service standards and sellers quality.
Choose a partner who understands both federal and state laws.
Confirm that seller employs labor law counselors to interpret regulatory changes.
Report fraudulent incidents to the general of the state attorney.
Be careful of misleading poster offers that appears to be from government.
Ask for written affirmation that the posters meet exact agency specifics for poster size, layout, font size and layout.
Businesses not maintaining the right set of posters can open it in to potential litigation and fines. labor law posters are usually an investigator's first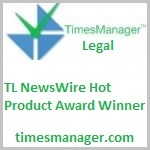 item on check list. A non compliant poster may result in penalty and sets for the rest of inspection. In cases not having the right posters extends the rule of limitations and turn a controllable lawsuit into an expensive trouble.
It can also happen that the companies guiding about these posters are not fraud and there is a possibility that they really help to get elegant and improved posters in low price. Also there can be some companies offering safety posters and law posters with minimum processing fee and low cost. Always make sure and verify these offers about the state as well as federal labor law posters for the accurate level they present.