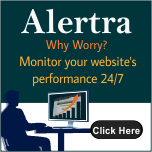 You can make your website memorable by making the content in it unique and updated periodically, getting a layout designed that looks professional. You need to provide all those features in your website to impress visitors. If a visitor is impressed by the features, the s/he will remember your website. However, visitors come for information even though they may not be interested in what you sell. Therefore, get your website designed such a way that, it helps you get those visitors back.
Here are the ways for getting visitors back to your website:
Design your website in such a way that it looks professional as well and the information in the webpage is consistent. By seeing this website layout, visitor should get impressed.
Present good information on your products/services that you sell. This information should be presented based on the visitors' requirement.
The products or services which you are selling should be high in demand by users/visitors.
Try to present information on the product/service in the form of articles. In this way, visitor will definitely get attracted to your site.
Get the website designed such that it doesn't take much time to download.
Have straight forward and simple navigational system, which will lead to optimal user experience.
You can also offer free newsletter subscription to your user. By doing this, you can send more information than the information available in the website.
Instead of providing only information on your product, try to inform and educate visitors on the product/service.
Create a user-friendly environment in your website. It will help you attract visitors. This can change visitors to potential customers as well in the future.
Smaller images can be used to convey the message properly.
These tips will help you bring more visitors to your site.