If you want to renovate or build new hotel, you need to choose a quality and durable furniture for your hotel. Buying a low quality furniture will definitely control your expenses, but it will later increase the maintenance and operational costs. Even frequent repairs will lead to closure of your hotel often, which may result in creating a negative image in the minds of the customer. So choosing a good quality and durable furniture is better for your hotel.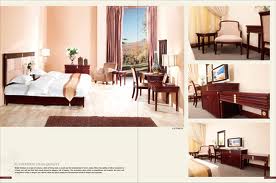 a. Good looking furniture:
The ambiance, look and feel of the hotel adds a lot to the image of the hotel. Most of the customers will check the furniture that is present in the hotel. They will observe the quality, comfortability and its design. Good looking hotel will create interest in the customers and they will come again and again. Therefore, it goes without saying that the hotel furniture should be as elegant and tastefully done as the food and other aspects of the hotel. Make sure to maintain a good quality furniture without compromising on quality.
b. Choose good quality wood:
There are several types of wood found in nature to prepare furniture, so among all of them you have to choose good and durable quality wood furniture. Obviously good quality wood has higher cost than the low quality wood. But you have to choose a good quality and durable wood furniture, so that you need not spend on maintenance and repairing costs. Therefore, make sure that you choose the right type of wood for your wooden furniture, irrespective of the cost.
c. Select furniture that has guarantees /warranties :
Nowadays most of the products and services that are sold for financial conditions have warranties and guarantees. So, before buying furniture, make sure that the furniture has warranty or guaranty. It is required, in case your furniture is faulty or has problems, as it will help in repairing or replacing the furniture free of cost. You may be spending a bit more for the furniture that provides warranty, but it will be a payment that will be worth in the long run.
d. Ask for discounts:
Restaurant furniture is purchased in bulk. As the furniture is a long last product, a particular restaurant might not invest in the furniture for even a few decades. In general, demand for hotel furniture is low, but the supply is high. This leads to the rise in competion among the suppliers/maufacturers. As the competition is high, customer preferences too increase. Therefore, in this situation if you ask for a discount, you will get maximum discount on your purchase. Therefore, you will get good furniture at lower cost. But do not forget to take care of quality simultaneously.
By following the above tips you can choose good furniture for your hotel.